When we remove old people, places, and things, we replace them with alternatives that will keep our recovery on track. These alternative people, places, and things all become part of our new sober support system. Our sober support system provides us with the accountability, guidance, and encouragement we'll need to sustain our newfound life in recovery.
Most of those in recovery have heard the phrase people, places, and things, perhaps over and over again. This simple statement refers to the people we used with, the places we used, and the things we did while using. And as a recovery concept, it's actually pretty profound.
Achieving sobriety means encountering a radical life change. Changing the people, places and things in our lives isn't only a catchphrase to be repeated ad nauseam. It's the best way to cut ties with enablers, bad influences, and triggers from our old lives. It's the best way to be propelled into an entirely new dimension of living.
Outpatient Treatment | Sober Living | Contact Us
What is a Sober Support System?
Achieving recovery after an addiction is one of the most challenging experiences in anyone's life. Thankfully, friends who are in recovery can help when no one else can. This is an important part of our sober support system.
Our sober support group is comprised of people who are living a healthy and honest lifestyle. Usually they will be in recovery themselves, but often a therapist or knowledgable family member can also be a good sober supporter.
Choosing positive sober supporters is vital to getting and staying sober. They'll understand how hard it is during early recovery. They'll be honest with us about our thoughts and supportive of us through challenges. Perhaps most important, our support system in sobriety will help us get through triggers and cravings.
Outpatient Treatment | Sober Living | Contact Us
They'll Help Us Through Difficult Times
Early recovery is ripe with triggers and new situations. During this time is when our sober supporters is most important. Calling these individuals during emotional or spiritual stress is a healthy alternative to drinking or using. In fact, picking up the phone and calling a friend who's sober is a great way to deal with the overpowering urge to use.
A Sober Support System Helps Lower Anxiety in Social Situations
It's usually hard to be social after getting sober. While this doesn't last forever, having to socialize without the crutch of drugs or alcohol is difficult for most of us at first.
Our support system in sobriety is going to make socializing a lot easier. They'll bring us to meetings and out with other people in the sober community. They'll help us overcome the anxiety we may have. They've been where we are now and can offer practical tips for getting through difficult social situations.
Outpatient Treatment | Sober Living | Contact Us
Sober Supporters are Our Greatest Encouragers
Our sober support group cheers for our successes and helps us through our challenges. Not only do they want us to be happy and recover from our addictions, but they'll support our positive decisions and help us avoid negative ones.
Our sober friends empower our growth and applaud us when we hit milestones. They'll be by our side to witness the exciting things that come along for us. They're proud we're sober and want to enjoy our journey with us!
Outpatient Treatment | Sober Living | Contact Us
A Sober Support System Helps our Confidence and Self Esteem Grow
Friends in recovery enable both our self-esteem and personal growth. Not only does it feel good to have people who want to spend time with us, but these people genuinely care about us and our recovery.
Having supporters in our lives helps to reaffirm any self-confidence we lost while drinking and using.
Outpatient Treatment | Sober Living | Contact Us
Sober Suporters Offer us Opportunities to Voice Struggles
Recovery is challenging. It may be simple, but it's not easy. Recovery will certainly bring immeasurable positive changes into our lives, but it is still a struggle.
Our support system in recovery gives us an opportunity to talk through the daily challenges that are sure to come up. Those in our support group will have encountered similar struggles and will give us advice about how to get through anything.
Outpatient Treatment | Sober Living | Contact Us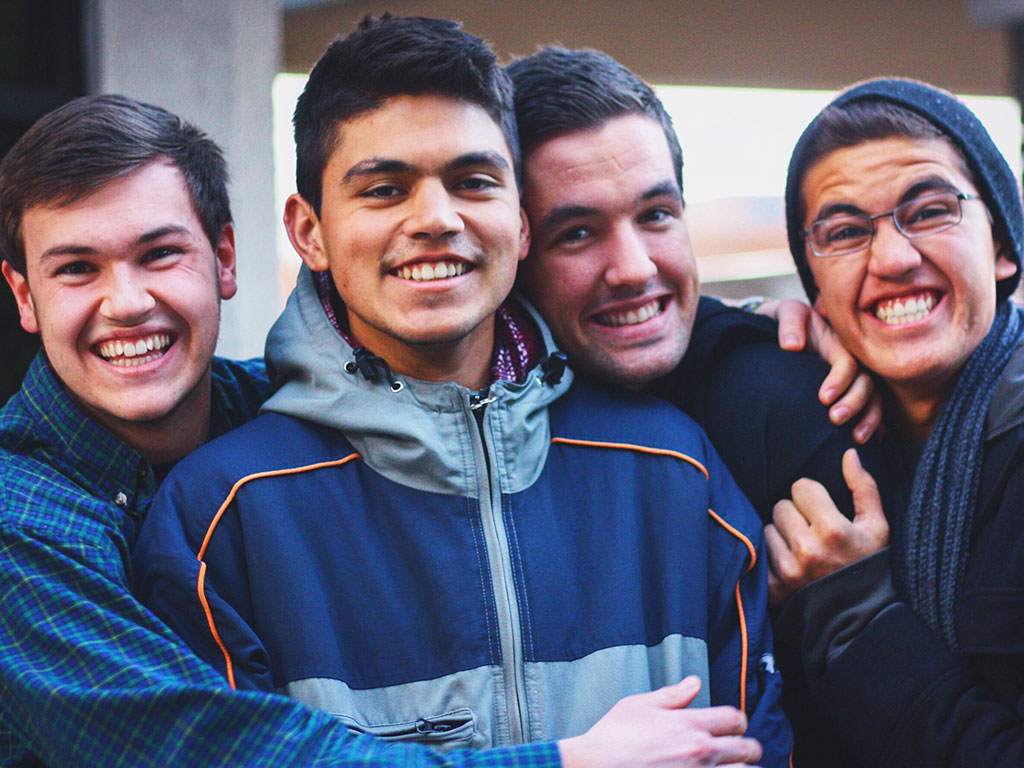 They Provide Healthy Peer Pressure
People from our using days have been negative influences. Friends who are sober are the exact opposite. They'll help us make positive, healthy decisions and challenge us to get out of our comfort zone. This healthy peer pressure is vital for sustaining long-term recovery.
Our Sober Support System is Our First Defense Against Relapse
Relapse is a very real fear for everyone in early recovery. Returning to old habits and decision-making is a red flag that we are near a relapse. Our sober supporters help influence us to make positive choices and changes in our lives. Support systems in sobriety help us do right thing even when we may not want to.
Being newly sober is frightening. There's isolation, fear, challenging inner work, honesty, damaged relationships, and so much more. It's easy for life to become overwhelming and lead to a relapse. For all these reasons and more, it's very important to have a strong group of supports around us.
At Elite Recovery, we know the importance of building a sober support group in early recovery. Our programs are designed around helping our guests build relationships and form a strong recovery network around them.
We understand that recovering from addictions for the first time is perhaps one of the most frightening experiences we will have. That's why Elite Recovery is staffed with individuals who are in recovery themselves and understand the difficulty that our guests are going through. We treat each individual with respect and compassion. And we invite each of our guests to become part of our family.
Outpatient Treatment | Sober Living | Contact Us
Contact us today to learn more about Elite Recovery and our intensive outpatient addiction treatment programs.